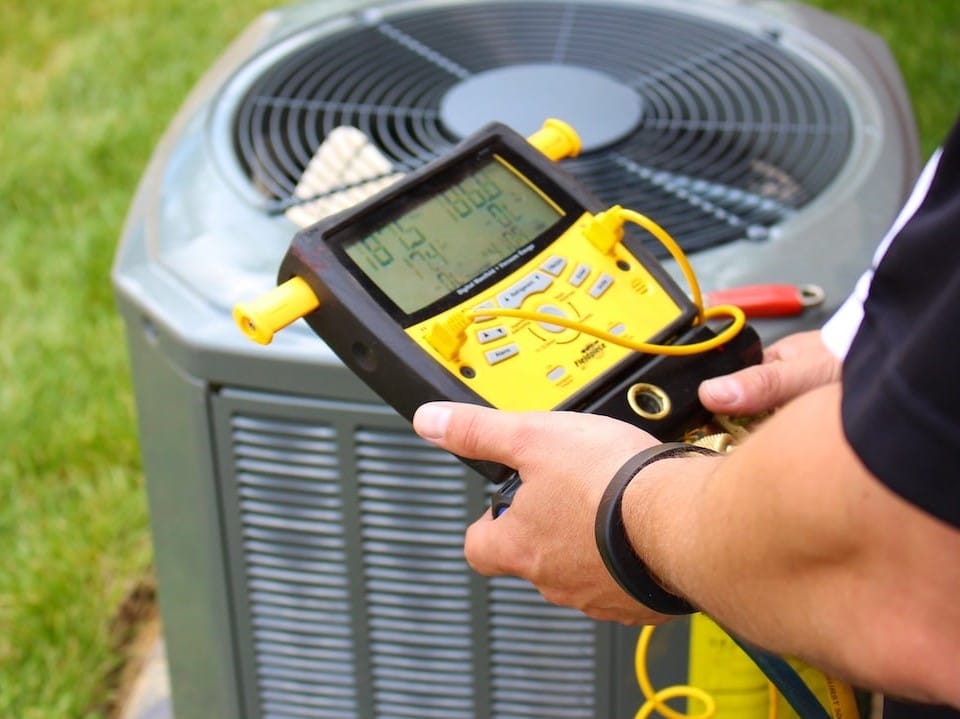 Don't overlook needed air conditioning service this summer in Henderson. With warmer weather on the way, it's important to ensure your system is ready. Whether that means scheduling repairs you've been putting off or simply having a heating and cooling professional stop by for some preventative maintenance, now is the time to act. 
Collecting All Necessary Documentation
Make sure you take some time to collect any necessary documentation regarding your system ahead of time. This includes prior repair histories, as well as warranty information. Your HVAC contractor may need this information as reference while performing air conditioning service on your unit.
Tidying Up
It's also important that your home is tidy enough for the air conditioning service provider to work easily. Make sure the area around your HVAC system is easily accessible.
Accounting for Kids & Pets
If you have children or pets at home, it's a good idea to make arrangements so they won't be in the way. This could mean ensuring a family member or friend is available to keep the kids entertained. Securing pets in a separate room can also be helpful.
Never Skip Air Conditioning Service in Henderson
With summer right around the corner, it's more important now than ever to schedule any needed air conditioning services in Henderson. Whatever your situation, the pros at Action Air Conditioning Inc. can provide the assistance you need. Our NATE-certified technicians are highly experienced and approach every job with diligence. Licensed and insured, our company is the number one solution for all your HVAC maintenance and repairs. We also regularly assist with heat pumps and gas furnaces. Contact us for more information today!
Air Conditioning Service Experts in Henderson
Serving Henderson, Paradise & Boulder City
---
Posted on March 29, 2021 | Published by Ignite Local | Related Local Business